TVShowsonDVD.com has released the box art for the second Galactica DVD set to hit stores, later this December.
Here's what they have to say about it: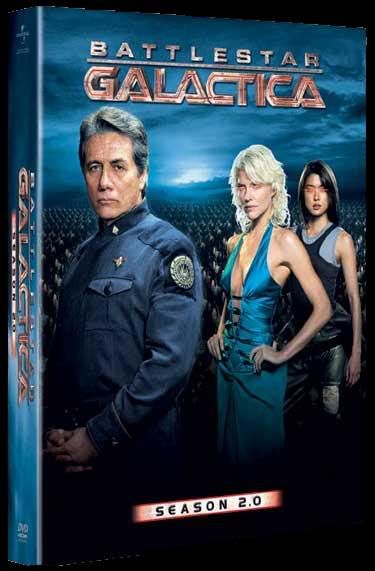 (Click to Enlarge)
Last week we reported on the December 20th release of Battlestar Galactica - Season 2.0, the first half (10 episodes) of the second season of the 2004 series. What else is coming on the 3-DVD set that goes for $49.98 SRP?

Universal has revealed that the extras for this set will indeed include the podcasts we were sure would be in there. Also among the supplements are deleted scenes. Want more? You got it! Look no further than this box set if you want to see exclusive sneak peaks of upcoming episodes before they air!
Looks good!